If you think the Yakuza and ISIS are brutal and psychopathic, you haven't seen anything until the Cosa Nostra gets involved…
The Mafia retaliates against the extremists, assassins and terrorists in Wise Guys Confidential, the story of an undercover FBI agent, Johnny Macchia, who infiltrates the Mafia and betrays his childhood friend, the boss of a New England crime family.
By obtaining criminal information about the Mafia, he helps the Feds place indictments against the crime organization. Will Johnny's friendship with crime boss Sonny DeSantis end in the midst of betrayal?
When the FBI offers a deal to the mob that they just can't refuse, the mob has a new goal to take down the Yakuza along with ISIS. The Japanese mob, having orchestrated industrial espionage against the Federal government will finally be caught—as long as everything goes according to plan. Wise Guys Confidential is packed with suspense, action, martial arts, murder, and romance.
Wise Guys Confidential can be purchased in print at book stores, Amazon.com, and in digital formats Kindle, Nook, and other Apps.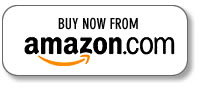 Available on Amazon.