See John Wooten, World's Strongest Man in action as a superhero! Wooten really was a superman, a "Twentieth Century Hercules," and anyone who witnessed this amazing strongman pull Mack trucks, trains and planes will attest to this.
Now the strongman-turned-author is re-telling his powerful history, harnessing those same stunts as if they were performed in a superhero epic. What differentiates this from comic book fiction? These super-feats were real. They happened.
Even better, this action-packed book is illustrated by CRACKED Magazine publisher and cartoonist Dick Kulpa, veteran illustrator of syndicated newspaper strips Star Trek and Bruce Lee, as well as the creator of the famed Bat Boy.

Purchase Link:
The Adventures of John Wooten, World's Strongest Man  can be purchased in both print and digital formats Kindle, Nook and other Apps.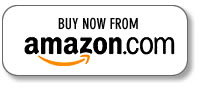 Available on Amazon.